Hello everyone !
I'm going to introduce you our DMZ tour today.
DMZ means demilitarized zone. Indeed, Korea is the only separated nation in the world. So there's a military demarcation line between North Korea and South Korea. It was established on 1953 July 27th
during the signature of Armistice agreement at the end of Korean War.
You can see the 3rd infiltration Tunnel, Dorasan station and the Observatory. If you go there you will be able to feel the reality of separation, tension and pain.
Depending of the political context some places of the DMZ can be closed to public, but usually you can see a lot.
One interesting thing too is that since this area wasn't touched for decades the nature took back all his rights and it's now a wonderful preserved area for plants and animals.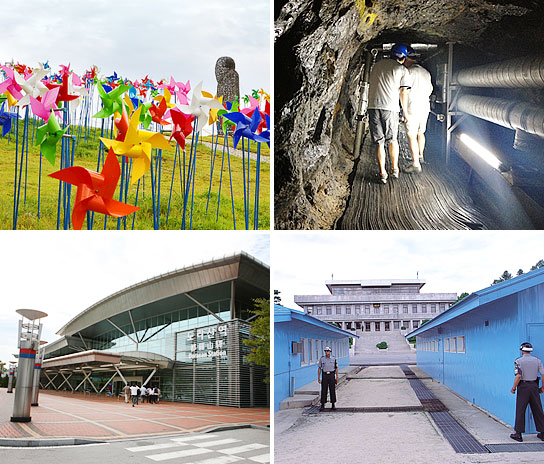 Tour Bus takes reservation 24 hours now. You can have a free pick-up service at our guesthouse. This is so convenient right?