Hi. Today i'm going to introduce to you one of my favorite and familliar place 'Sky Park'. Many Koreans often go to Sky Park for a walk. It's a great place for dating and traveling also.
It is near by Seoul World Cup Stadium. If you just sightsee the stadium, you can feel stadium is kind of a boring place. Actually real place for sightseeing is in neighbourhood of the stadium.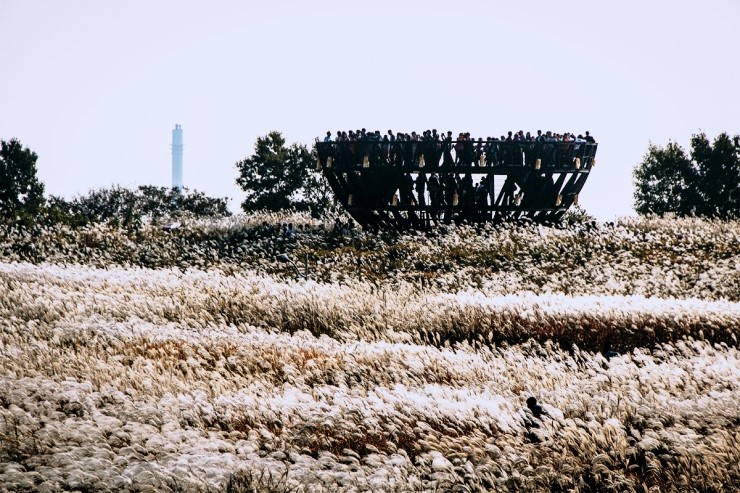 This is a photo of 'Sky Park'. There are a lot of reeds in autumn season like you see in photo. And the better part is you can also enjoy beautiful night view of Seoul on 'Sky Park'.
a way go : First, Get off the Wolrd Cup Stadium staion, go out by exit 1. It will takes 10-15 minutes to get 'Sky Park'