Hello~ guys!! I'm Aeri @_@
Today, weather caster said, In Korea afternoon
'Ozone Alert'
, hang out self-control!!
Watch out! Sunny is very very strong outside, You give burn of your skin or tickling.
So I just staying inside with books. Yesterday, many people in stay LEO guest house.
1st floor, Hong Kong guys stay here, their really funny guys, late night, talking a lot in cafe.
2nd floor, new guy check-in yesterday, he came from Taiwan. He studied lots ok Korean.
For instance, Hello,Thanks,i need something,how can i get there? he studied only necessary!
Really impressed!! So i went out with him for supermarket.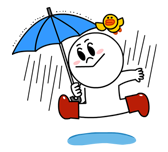 Last week, i told you guys that 'Hanbok' is tranditional coustume of Korea.
In Hongdae branch, bring some Hanbok there.
Yesterday, guest try Hanbok.
They said, really comfortable,colorful,beautiful,gorgeous and senseful.
​Leo ,staff and guest took a picture.
Cutie girls!! look so nice!!







Long long long time ago, That action is say hello to older people,
cloth on Hanbok, and say hello!!!
Almost ladies did covering cloth on hair. becuase that is rule of old period.
​
​If you want to try Hanbok, you should be booking LEO guest house!!
You can try hanbok of culture experience store, but you must be payment.
We are offering of Hanbok FREE!!!!
You can try it every Hanbok!!!!
​
​
​
​
Last promotion this months (only May)
** Now , We offering
S

U

P

E

R

P

O

W

E

R
promotion**
Don't miss our promotion!!
Hurry up, it will be sold out soon.
How to booking our Guest house?
Booking.com>
How to contact us?